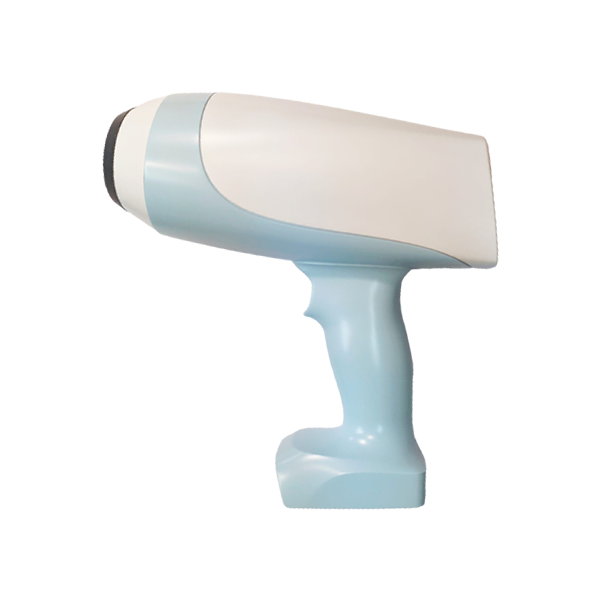 Melanoma detection - made simple
Make Bdetect your new assistant for Melanoma detection. A handheld, point-and-click device for general practitioners to quickly assess skin lesions for melanoma risk.
Rapid Recording - Evaluation process provides a result to support your clinical decision at the point of care

Easy To Use Wireless - Ergonomic design makes the device intuitive to learn and easy to use

Multispectral Technology - LEDs are emitting light to the lesion, receiving and analyzing data from below the skin at cellular and subcellular levels

Interface provides instant results, should the patient seek further help, using Bdetect AI algorithm
Using five types of light: infrared, red, green, blue (> 404nm) and white, the device performs multispectral skin analysis. All information obtained is sent in encrypted form using wireless technology to the cloud system.
The camera's field of view is 25 mm and the analysis of one skin formation takes 10 seconds

All operations are automatic, data is easy to read

The device does not require specialised knowledge

The diagnosis of the skin formations is viewable trough the cloud system

The device is linked to a specific doctor's account, ensuring confidentiality

The device works wirelessly and is able to provide up to 2 hours of continuous operation with one battery charge

The device has been clinically tested using more than 3000 different skin formations

Device sensitivity > 90%, specificity > 80%
The technology uses multispectral light sources compared to a single band one, and scans up to 4mm deep, thus providing more information to the specialist.

Automatic skin illumination, images acquisition, preprocessing and secure wireless transfer to the cloud diagnostic system, according to the prototype assigned user.

Skin illumination includes control of five groups of LEDs in narrow spectral bands. Where illumination of each group is controlled linearly without pulse-width modulation (PWM) negative effects. Illumination stability is controlled by two steps: temperature of LEDs and current.

Wireless transfer is achieved by using a 4G modem and TLS secure data transfer to the cloud system with a unique security key, that disallows sending false data from another account.

The hand-held device is compact and has no wires, due to wireless data transfer and built-in energy source.

Analysis range spreads beyond visible light, starting from UV up to IR, Using five types of light: infrared, red, green, blue (> 404nm) and white.

The system has sensitivity > 90 %, the ability of a test to correctly identify patients with a disease

The system has specificity > 80 %, the ability of a test to correctly identify people without the disease.

The device uses an algorithm powered by AI, which is self-improving.

The system is developed in the EU, which makes registration processes easier.

I can learn to detect other types of skin cancers, such as basal cell carcinoma and squamous cell carcinoma (multifunctional).

The system does not require any software updates, all the updates are made in the cloud, so the downtime is reduced to a minimum.

The system can withstand large amounts of diagnostic requests, because of scalable cloud architecture and a load balancing server.

The system uses four user types for interacting with the system functions and data. Including regular users – doctors, external and internal scientists and system administrators.

Interface for servers' control and monitoring of their load.

The ability for downloading backups of all data produced by portable devices.
Newsletter
Subscribe to Newsletter